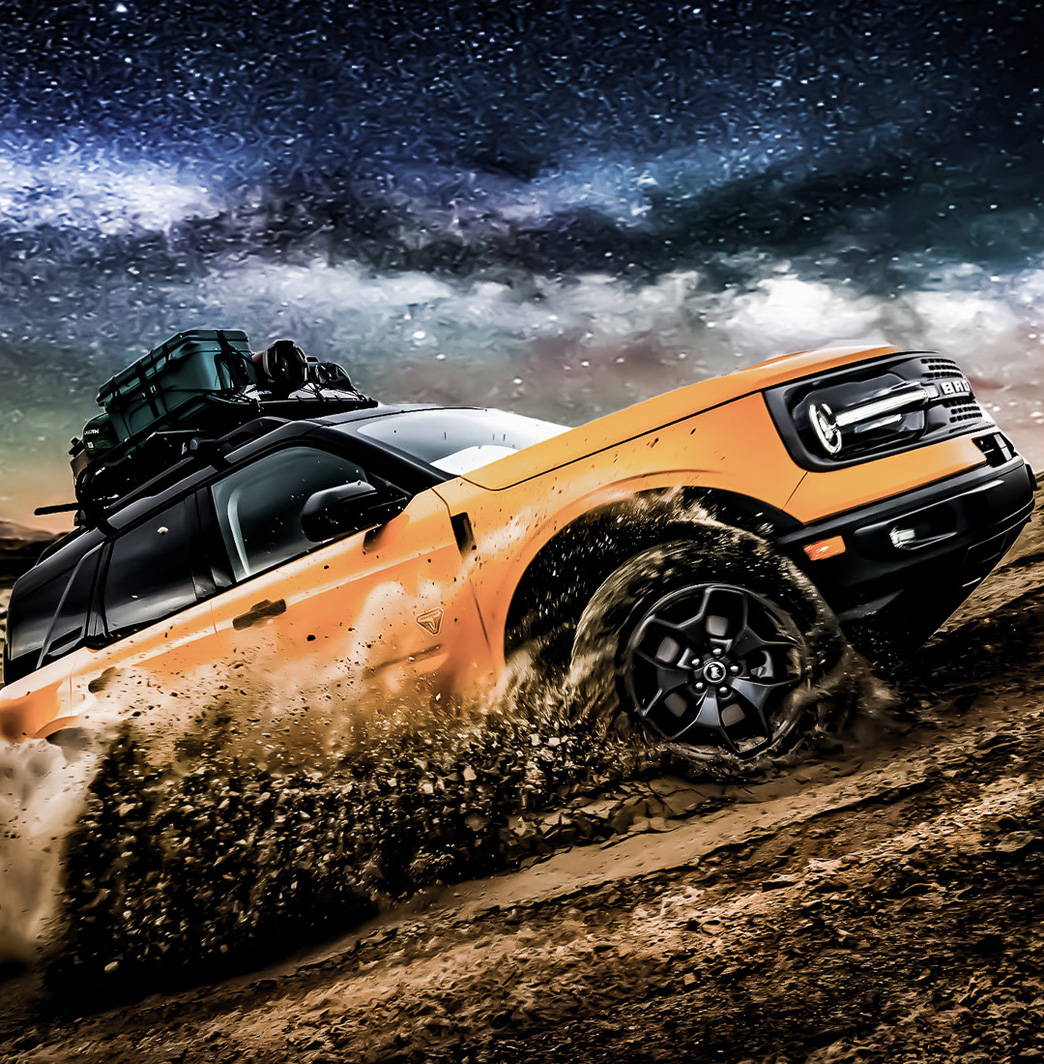 TOP QUALITY FORD BRONCO TIRE COVERS
Ford Bronco finally picks up where its predecessor left off, as an off-road-oriented, body-on-frame SUV. The company offers it in two forms: a two-door and larger four-door version, just like the Jeep Wrangler.
The 2021 Ford Bronco is built atop a fully boxed frame that shares some of its genetic makeup with the Ranger. While this SUV's overall dimensions are similar to the Wrangler in both two- and four-door versions, Ford's shorty four-seat model rides on a 100.4-inch wheelbase (a substantial 3.6 inches longer than the Jeep), while the four-door, five-seat Bronco sits on a 116.1-inch wheelbase that's 2.3-inches shorter than its rival.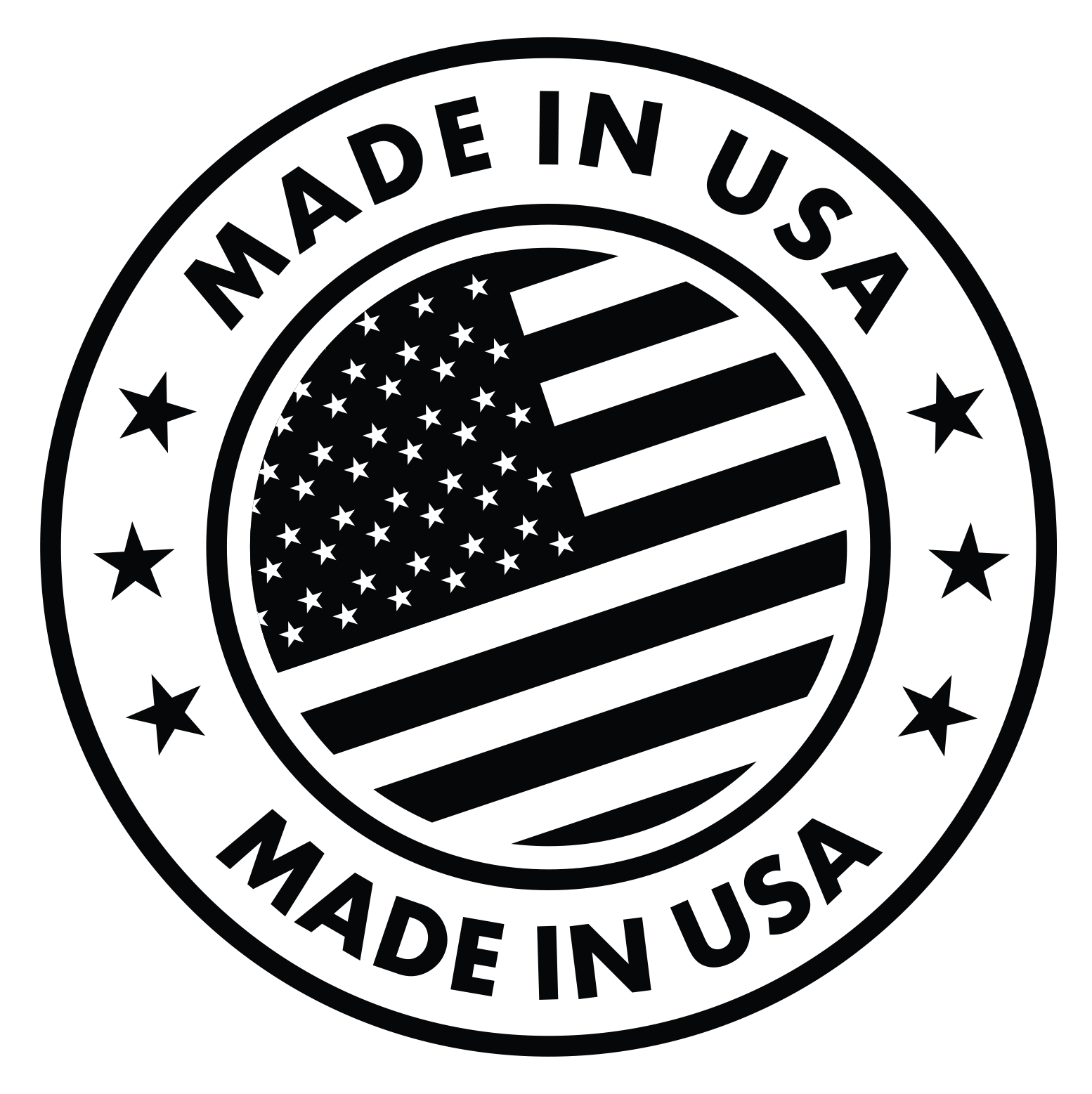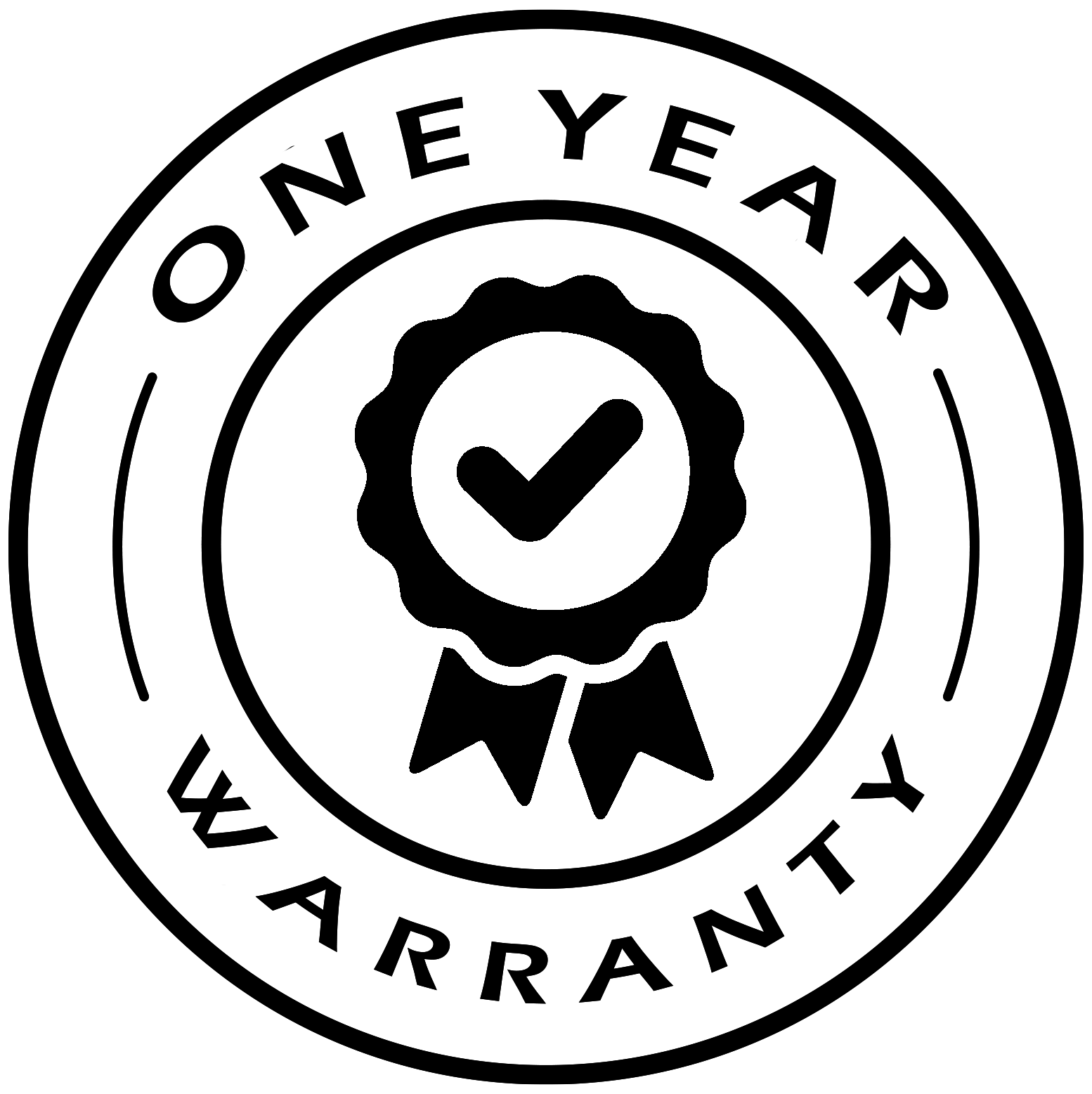 OUR FORD BRONCO REAR WHEEL COVER COLLECTIONS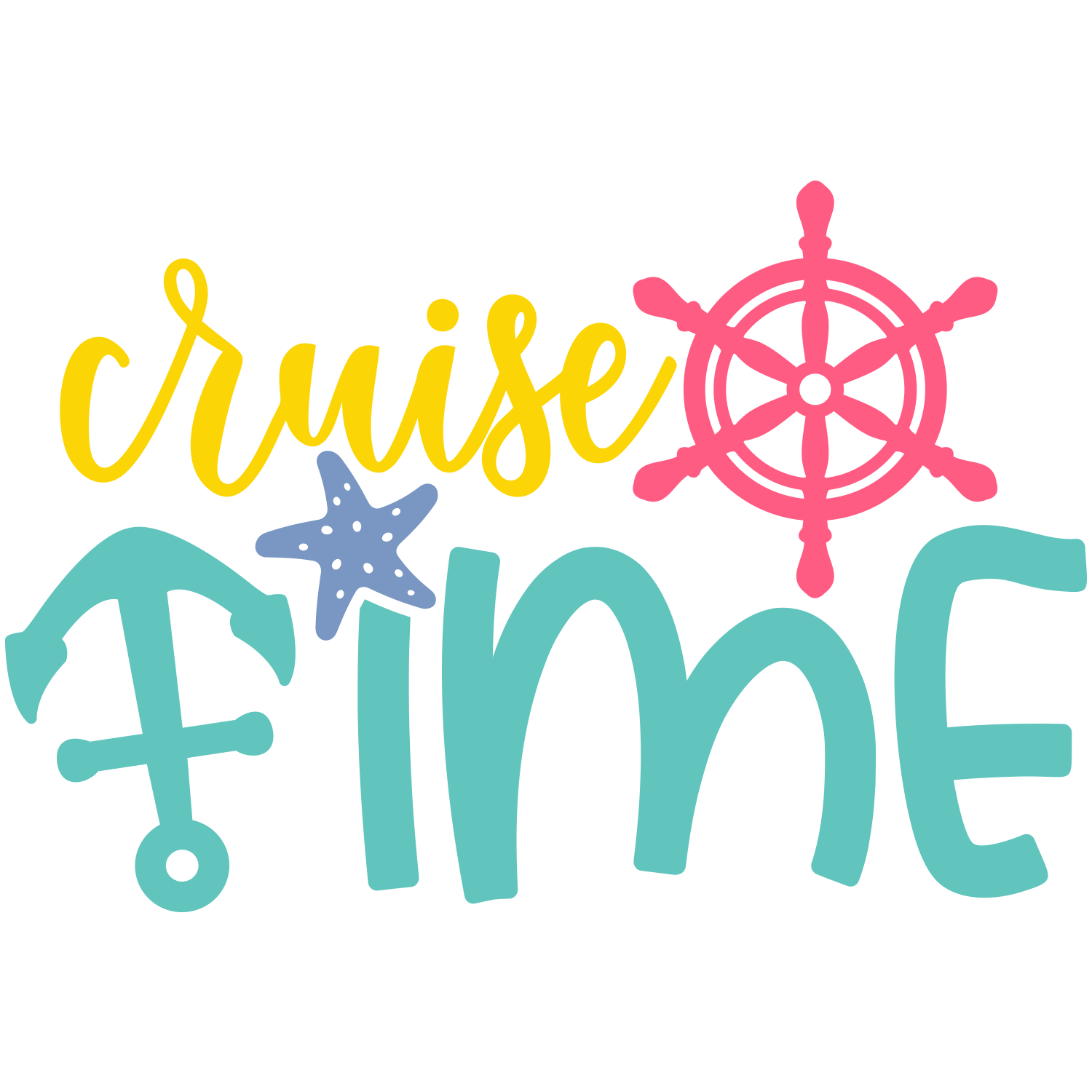 This Ford Bronco rear wheel cover collection is dedicated to summer lovers. Showcased in this category you will find beach life themes ranging from sunsets to water sports and beautiful scenes that are a daily occurrence on the shore of any beach.
MADE IN USA FORD BRONCO SPARE WHEEL COVERS
All Ford Bronco spare tire covers are sewn and printed on-demand daily here in the United States. No more one size fits all. Every spare tire cover is tailored exactly to your tire size and will fit perfectly guaranteed.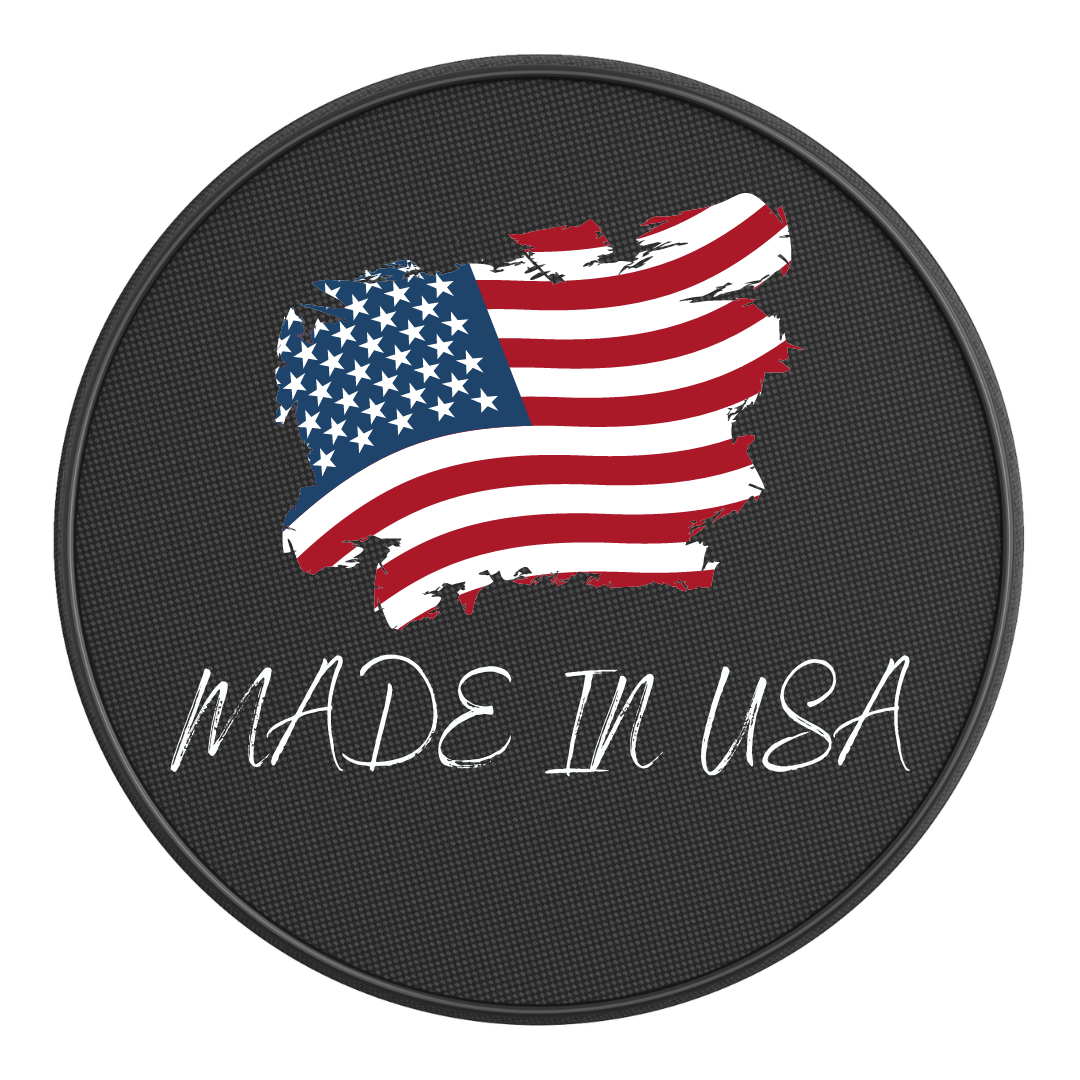 UV Resistant Marine Grade Vinyl
Here at Four Wheel Covers, we pride ourselves on using UV-resistant marine-grade vinyl to ensure unbeatable resilience against exposure to corrosive outdoor elements.
At our company, we believe in double stitching all our tire covers to keep them strong and prevent them from tearing in the future.
Our Ford Bronco tire covers feature a heavy-duty elastic cord, which ensures that it'll stay snug on the spare tire no matter where your off-roading adventures take you.
Once a UV ink is printed, it's exposed to concentrated UV light which solidifies the ink. Since UV ink is denser, it can result in higher print quality, reduced color bleed, and sharper images.
Our tire covers are tailored with a Bead-Welt seam to reinforce their structure for better looks and durability.
Strong and durable coated cable combined with a quality corrosion-free Master lock will protect your spare tire cover from thieves.
High-Quality 3D Printed Rear Camera Port
This will lock your backup camera in place, and give the tire cover an amazing, finished look.
Interactive Design Studio
Four Wheel Covers is the only company in the industry that offers a live interactive design studio. No more surprises on how your Ford Bronco spare tire cover will look like.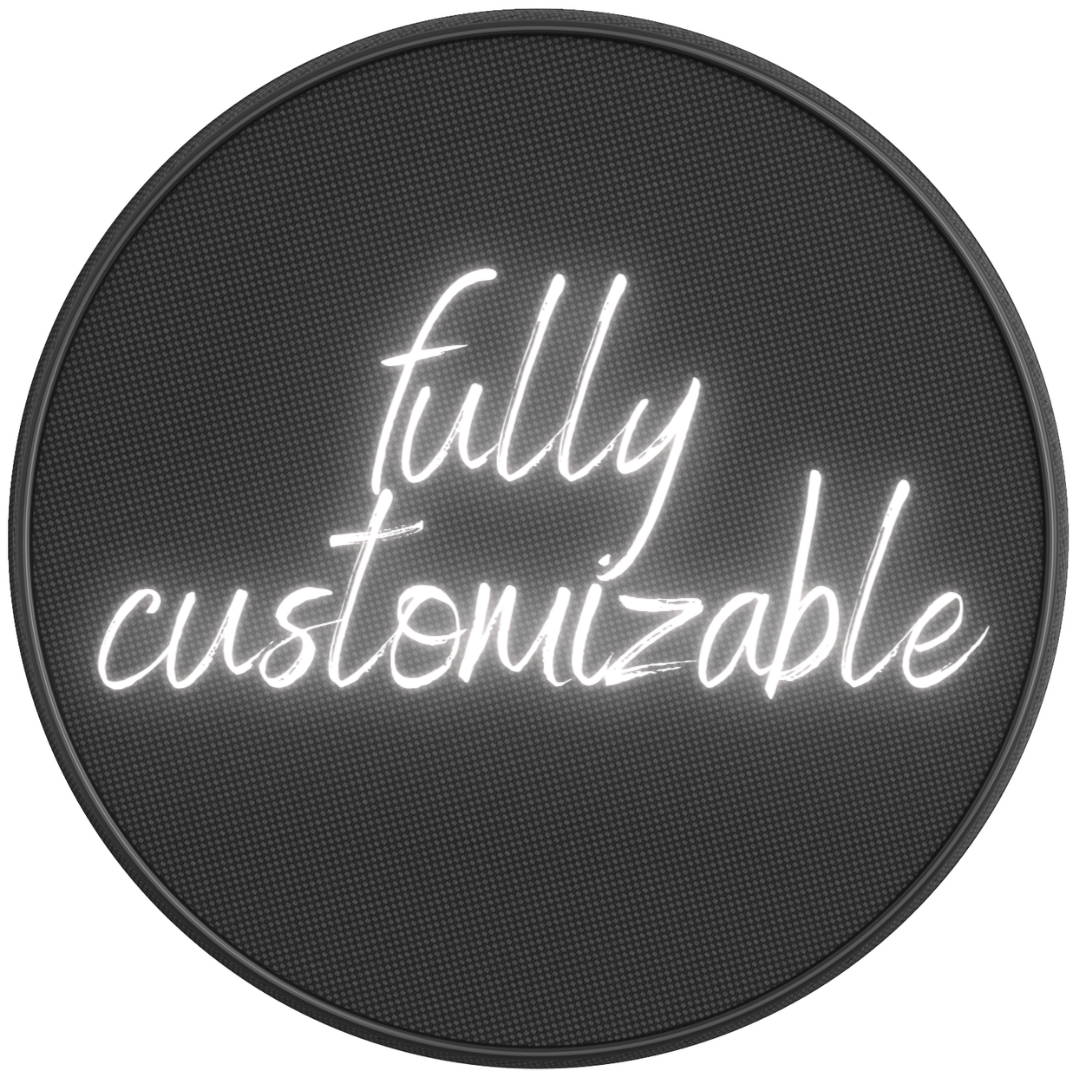 LOOKING FOR SOMETHING MORE CUSTOM?
When it comes to customizing your spare tire cover, you shouldn't have to wait a long time to see how it is going to turn out. Many companies in this industry require a very long time to create your custom tire cover. However, with our design studio you can create your custom Ford Bronco tire cover in minutes. And because we know that you'd like to receive your spare tire cover as soon as possible, all orders ship within 3 business days.
Choose Your Vehicle
The first thing you will have to do is to choose your vehicle. Make sure to check the "My vehicle has a backup camera" check box, so that we add the backup camera port for your backup camera.
Decide Which Vinyl You Like Most
Four Wheel Covers offers five different types of top of the line UV resistant marine grade vinyl. The only U.S. company in the market that offers black carbon fiber vinyl, pearl white carbon fiber vinyl, silver carbon fiber vinyl, black vinyl, and white vinyl.
Plugin Your Tire Size
Once you have chosen the material you like best. Then, we will need to know your tire size to ensure 100% exact fitment. We don't have our tire sizes in inches because we believe that every tire is unique, and one size shouldn't fit all.
Decision is Yours
Four Wheel Covers offers a security kit that consists of security grommets, a top quality coated cable, and a Masterlock to prevent your spare tire and your new custom Jeep tire cover from getting stolen.
Create Your Custom Ford Bronco Spare Tire Cover Masterpiece
Now it's time for the fun part! Once you have chosen the vinyl, and provided us with your tire size, it is time to click on the magic button "Start Customizing". In this step you will be able to upload your own artwork, add your text and most importantly, customize it your way.
Because we want you to show off your awesome personality, Four Wheel Covers offers you to customize not only the front of the tire cover, but also the side. You read that right, Four Wheel Covers is the first company in the industry to allow customers to customize the side of tire covers.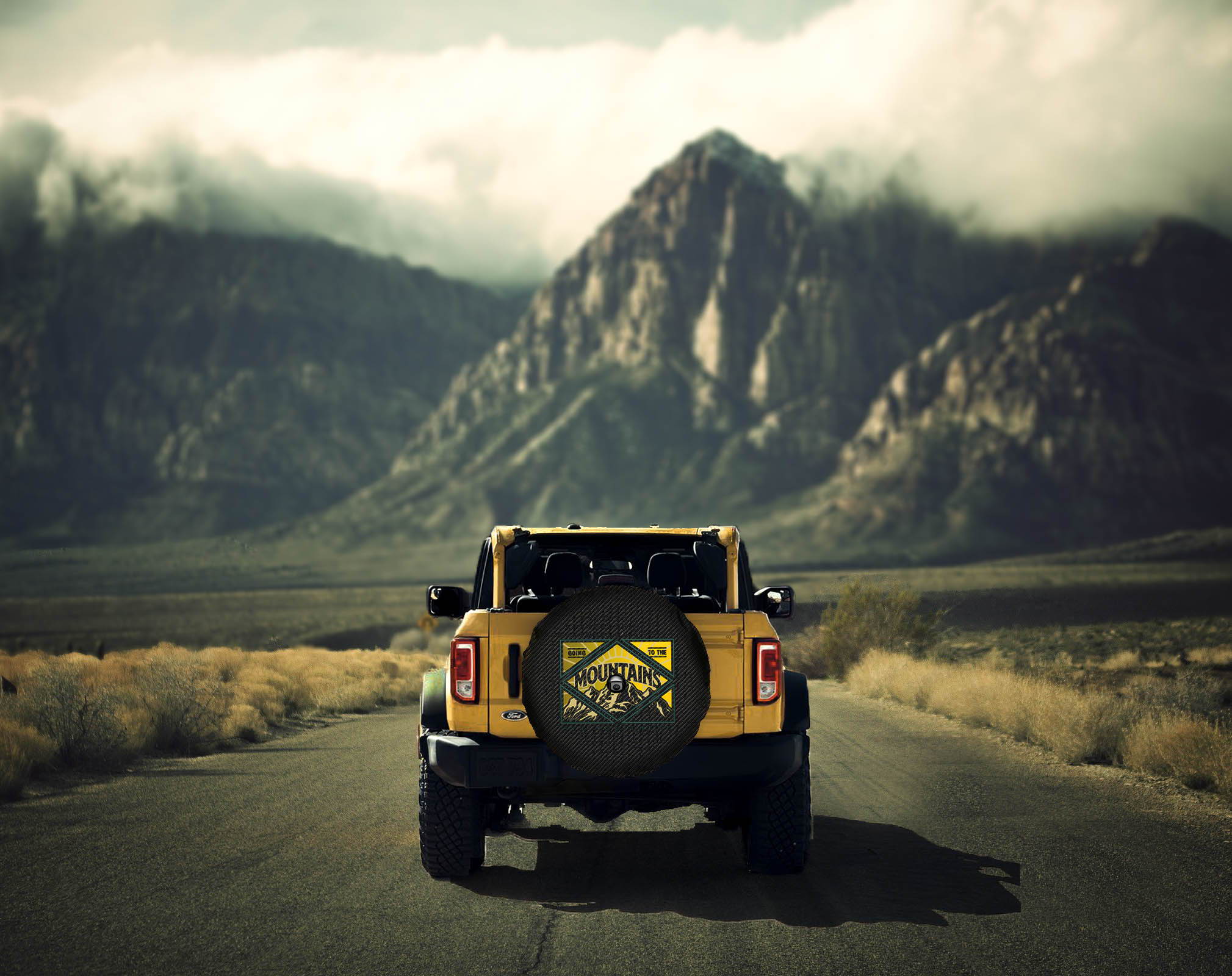 FORD BRONCO SPARE TIRE COVERS
Our full line of Ford Bronco tire covers provides unparalleled fit & finish and limitless ways to personalize your Bronco. Our spare wheel covers are fully compatible with the rear backup camera and are the only premium quality aftermarket slip on tire covers available with a high-quality 3D printed camera port.