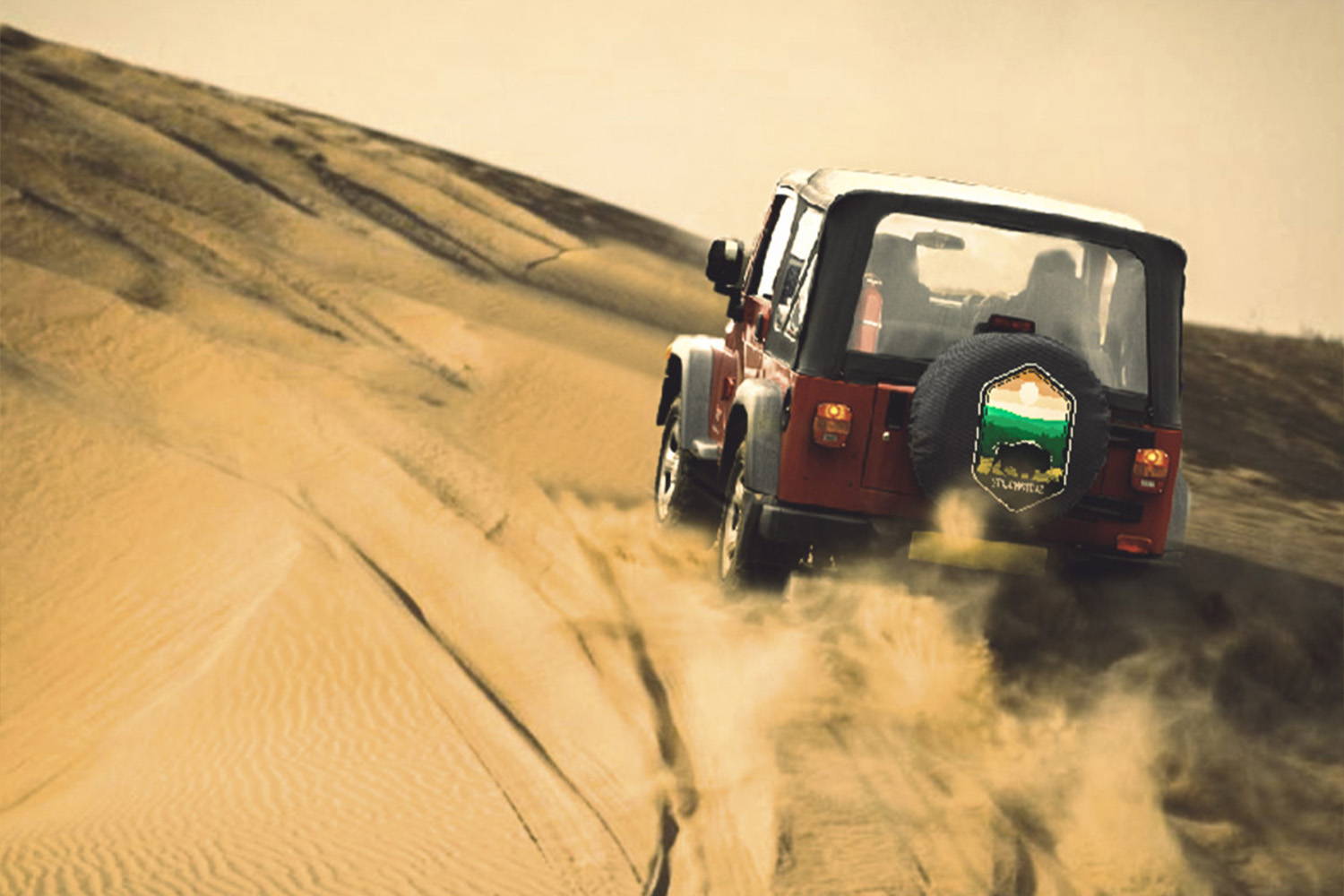 JEEP YJ SPARE TIRE COVERS
The Jeep Wrangler YJ was the first model of the Wrangler. The Jeep Wrangler YJ differed from the other Jeeps. They had headlights in the shape of a rectangle. The distinctive look of the vehicle is given by the blades of the wipers that rest on the windshield. The grilles were angled from the top and then pointed in a straight line till the bottom.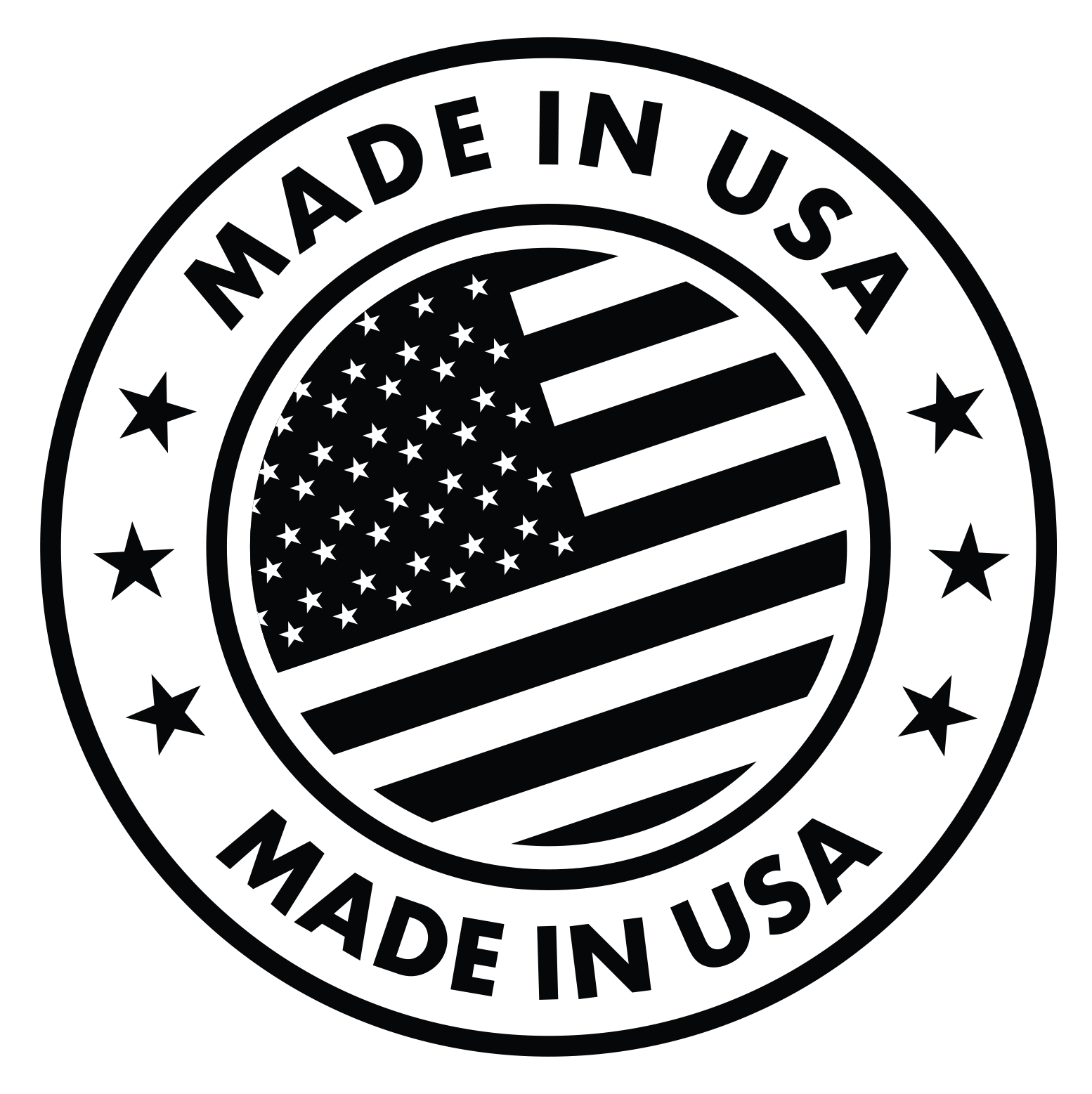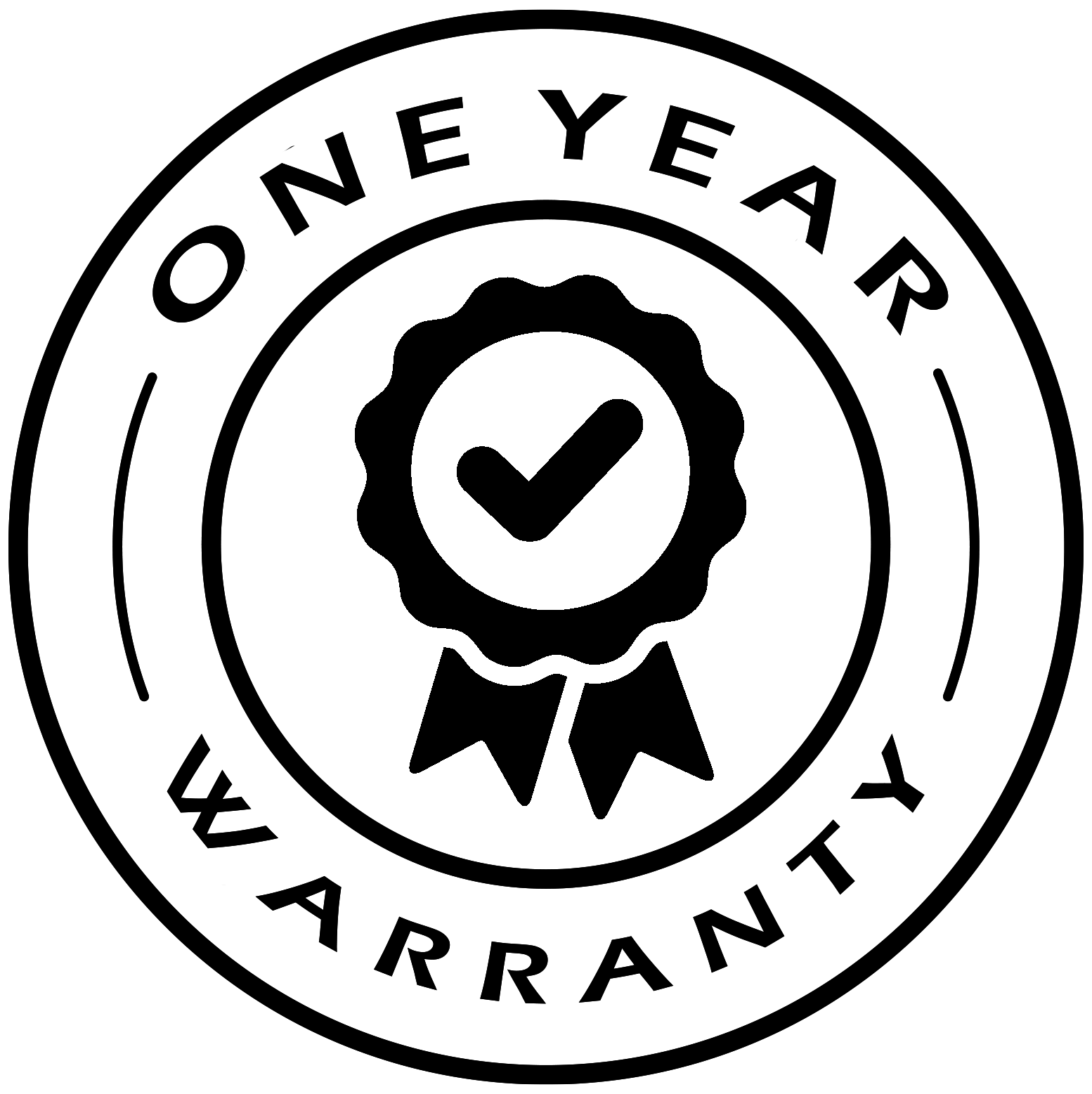 OUR JEEP YJ SPARE WHEEL COVER COLLECTIONS
MADE IN USA JEEP SPARE TIRE COVERS
All Jeep YJ spare tire covers are sewn and printed on-demand daily here in the United States. No more one size fits all. Every spare tire cover is tailored exactly to your tire size and will fit perfectly guaranteed.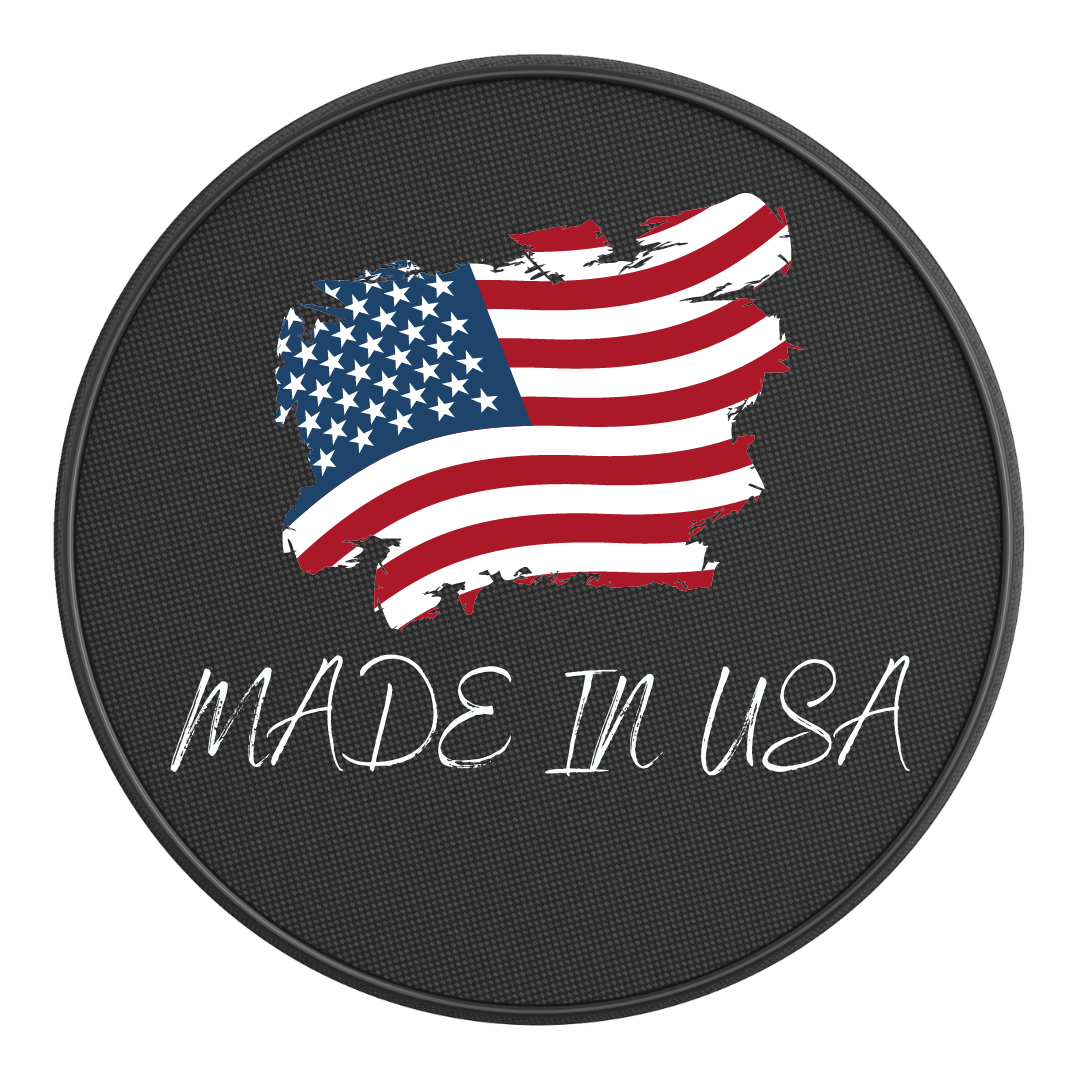 UV Resistant Marine Grade Vinyl
Here at Four Wheel Covers, we pride ourselves on using UV-resistant marine-grade vinyl to ensure unbeatable resilience against exposure to corrosive outdoor elements.
At our company, we believe in double stitching all our tire covers to keep them strong and prevent any tearing in the future.
Our Jeep wheel covers feature a heavy-duty elastic cord, which ensures that it'll stay snug on the spare tire no matter where your off-roading adventures take you.
Once a UV ink is printed, it's exposed to concentrated UV light which solidifies the ink. Since UV ink is denser, it can result in higher print quality, reduced color bleed, and sharper images.
Our tire covers are tailored with a Bead-Welt seam to reinforce their structure for better looks and durability.
Strong and durable coated cable combined with a quality corrosion-free Master lock will protect your spare tire cover from thieves.
Interactive Design Studio
Four Wheel Covers is the only company in the industry that offers a live interactive design studio. No more surprises on how your Jeep spare tire cover will look like.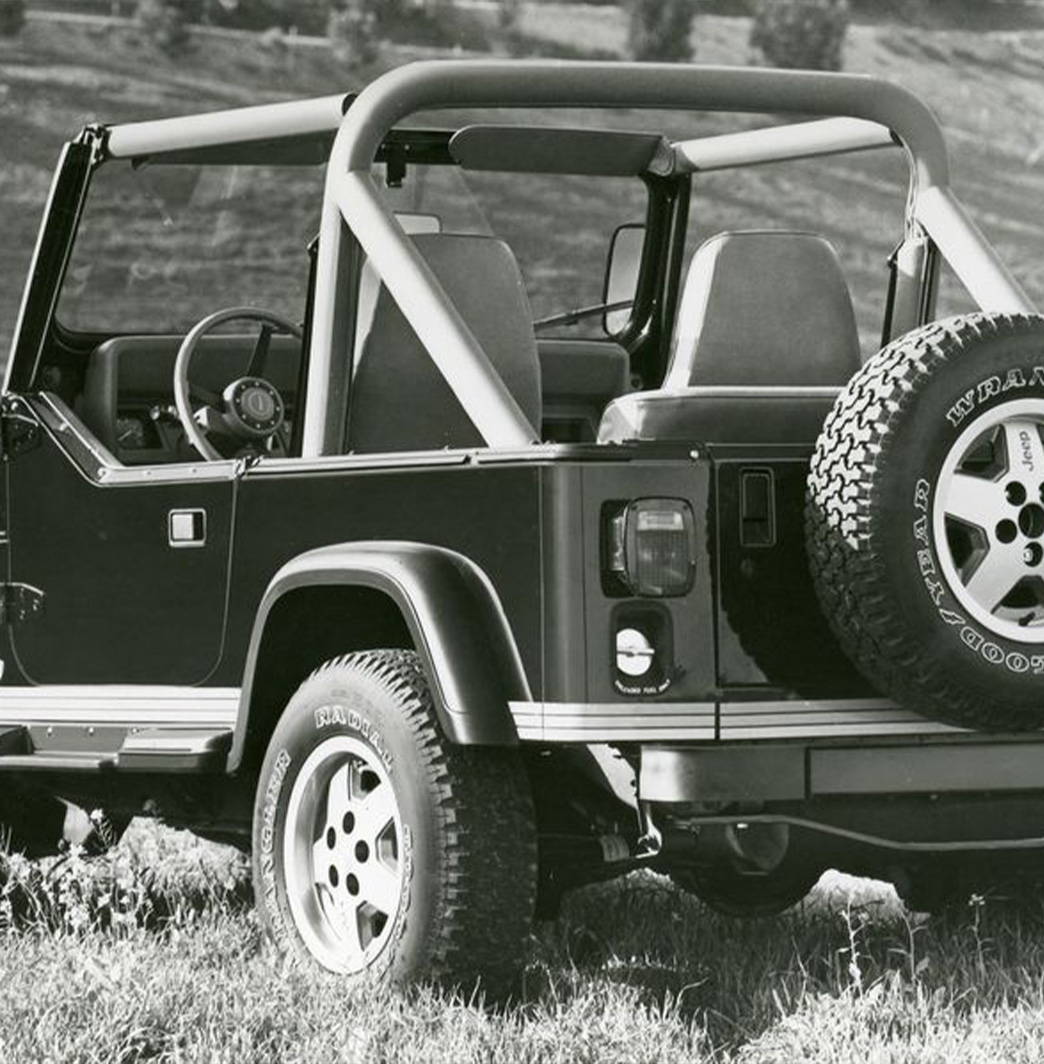 JEEP WRANGLER YJ TIRE COVERS
We offer an impressive selection of Jeep spare tire covers in a variety of colors and sizes. No matter what color or style appeals to you most, you can get a Jeep Wrangler YJ tire cover that will make your rig look good while protecting your tire at the same time.
The best thing is good solid Jeep Wrangler tire covers are affordable and still hold up well over time. Our covers are made from UV-resistant vinyl material and they will keep out water and moisture while also serving as a tough shield against rocks and other debris.